M.B.A. Dual Specialiazation DURATION : 2 YEARS
HR | MARKETING | FINANCE | SMES MANAGEMENT | BFSI MANAGEMENT | HEALTH CARE MANAGEMENT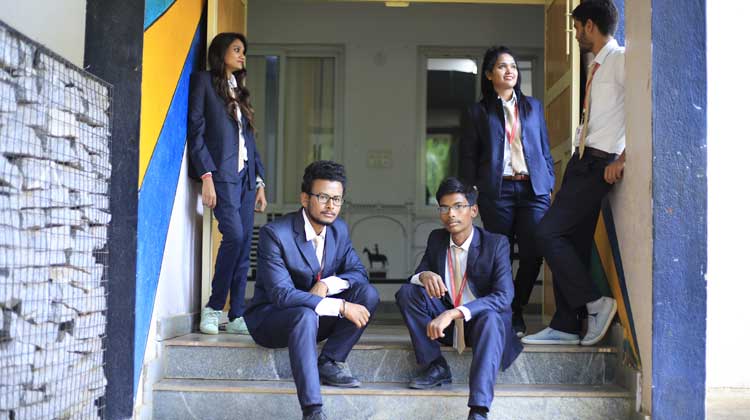 M.B.A. in Human Resources(HR)
Human Resource Management is a highly in-demand postgraduate degree and mostly preferred by students as well as corporates. The course provides students with the in-depth knowledge to recruit, select, train, evaluate and compensate employees. Students learn how changes in the workplace, such as governmental regulations, global competition, technologies and organizational transformations influence the performance and productivity of workers. Students are equipped with skills, knowledge, and attitude to acquire, develop, motivate and sustain human resources for competitive advantage. Students are honed with technical knowledge and practical skills for dealing with a multicultural workforce. The specialization offers students with new ideas on leadership and effective tools for managing human resources. The specialization also offers professional certification programs that facilitate students accelerated learning, and provide them an upper-edge in employability.
Career Opportunities
Students who specialize in human resource management pursue careers that involve acquisition, development, and retention of high-quality employees. This includes staffing, planning, recruitment and selection of employees, training, and development, performance management, leadership, compensation and benefits administration, employee relations and employee health and safety and security.